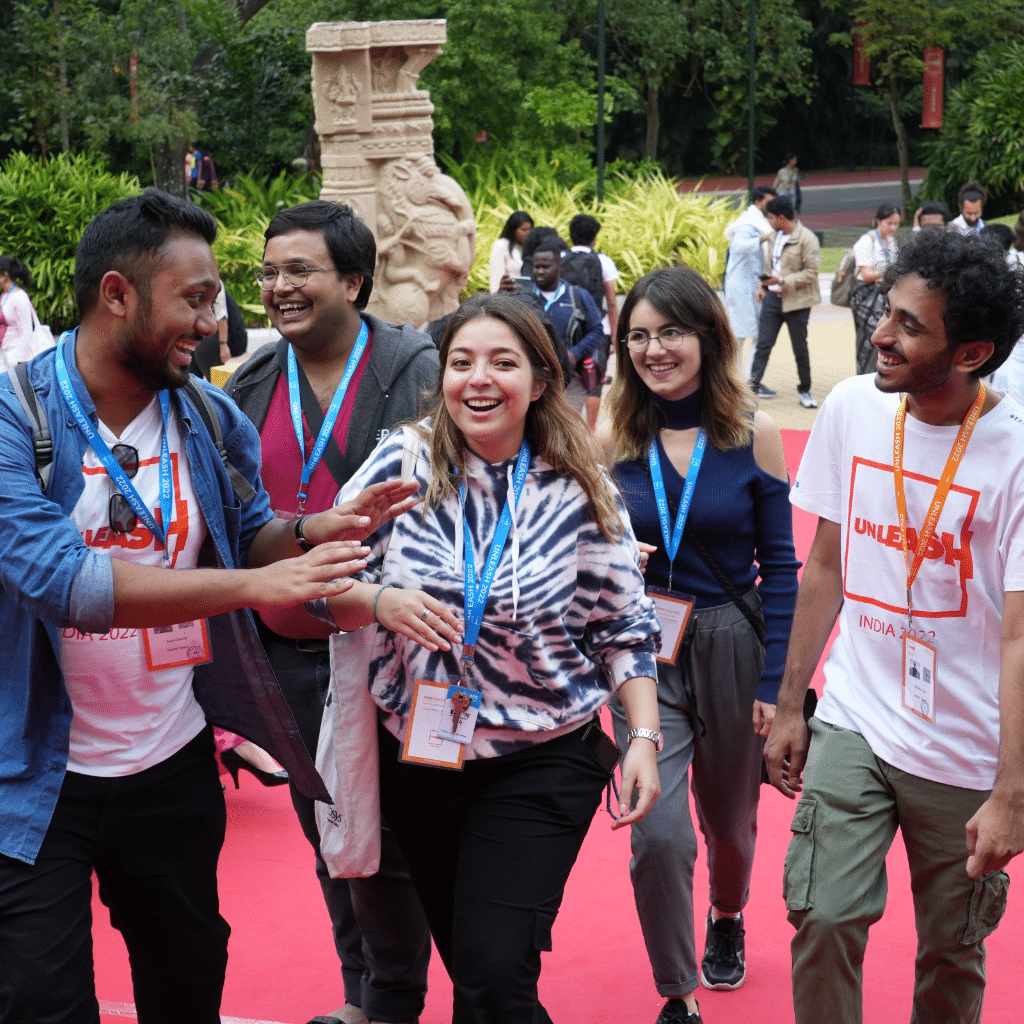 2023 UNLEASH Ambassador Program applications are now open!
Calling the UNLEASH Community!
Are you an UNLEASH Alumni? Do you believe in the potential of our Community? Can you drive local change through active participation in UNLEASH initiatives? If yes, then the UNLEASH Ambassador Program is designed for you!
The UNLEASH Ambassador Program brings together a cohort of outstanding UNLEASH Alumni who are enthusiastic about making localized impact in their communities as part of their journey with UNLEASH. The 2023 UNLEASH Ambassador Program will combine new members with a selection of existing Ambassadors from the 2021 and 2022 programs.
UNLEASH Ambassadors will have the opportunity to be regional representatives of UNLEASH who actively engage with the Community as change leaders and facilitators while simultaneously developing key skills in innovation, leadership, and community engagement. More specifically, the program offers the chance to:
GAIN NEW SKILLS by getting a deeper understanding of the UNLEASH Methodology and the role of design thinking in sustainable development.
LEAD SDG ACTION with the opportunity to organize UNLEASH Hacks, lead community initiatives, and directly contribute to the experiences of thousands of youths worldwide.
EXPAND NETWORKS by strengthening professional and personal connections through interaction and collaboration with fellow Ambassadors as well as UNLEASH Talents, Facilitators, Experts, and Partners from around the world.
This year's program will be structured around three main components:
Community Initiatives. Ambassadors are the connective tissue of the UNLEASH Community. As part of their role, they will organize alumni events and SDG Workshops, and enable other alumni interactions and opportunities.
UNLEASH Hacks. Ambassadors will have the opportunity to drive localized impact by engaging with UNLEASH Hacks as organizers or facilitators or supporting the refinement of the Hacks format.
Talent Experience. Ambassadors will be able to bring their perspectives to define the journey for future UNLEASH Talents and to ensure a strong DEI lens and a successful onboarding experience.
As Flemming Besenbacher, Chairperson of UNLEASH, always highlights: the planetary crises (climate, biodiversity, resources) that the world is facing today cannot be addressed without mobilizing young talented people in community leadership, problem-solving, and launching social and environmental solutions.
As an UNLEASH Alumni, you fit the profile of innovative changemakers to take on a leadership role in tackling these challenges, so apply to the UNLEASH Ambassador Program here, no later than May 2, 2023!
Note that applications can be supplemented by recommendations from other UNLEASH Alumni. Although recommendations are not mandatory, they are highly encouraged.
All applicants will hear from UNLEASH by the end of May.
Do you have any questions? Check our FAQ page for more details about the program, or reach out to [email protected]