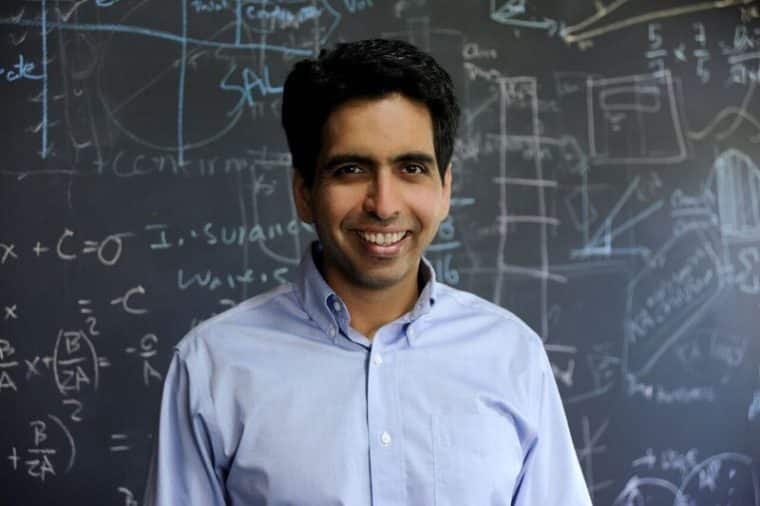 Founder & CEO og Khan Academy, Salman "Sal" Khan will be coming to UNLEASH
Salman Khan will be joining UNLEASH in Aarhus.
Salman "Sal" Khan is the founder of Khan Academy, a nonprofit with a mission of providing a free, world-class education for anyone, anywhere.
Khan Academy started as a passion project. Sal's cousin was struggling with math. He tutored her remotely and posted educational videos on YouTube. So many people watched the videos that eventually Sal pursued Khan Academy full time. Nearly ten years later, more than 52 million registered users access Khan Academy in dozens of languages across 190 countries.
Sal is a former Teacher of the Year at Princeton Review, where he taught physics, biology and chemistry to MCAT students. Sal had a fellowship at MIT to research educational software.
Sal has been profiled by 60 Minutes , featured on the cover of Forbes , and recognized as one of TIME's "100 Most Influential People in the World." In his book, The One World Schoolhouse:
Education Reimagined, Sal outlines his vision for the future of education. Sal holds three degrees from MIT and a MBA from Harvard Business School.
Today Khan Academy's free online learning resources cover preschool through early college education, including K-12 math, grammar, biology, chemistry, physics, economics, finance, history and SAT prep. Khan Academy also provides teachers with tools and data so they can help their students develop the skills, habits, and mindsets they need to succeed in school and beyond.

And it's all free, for everyone, forever.