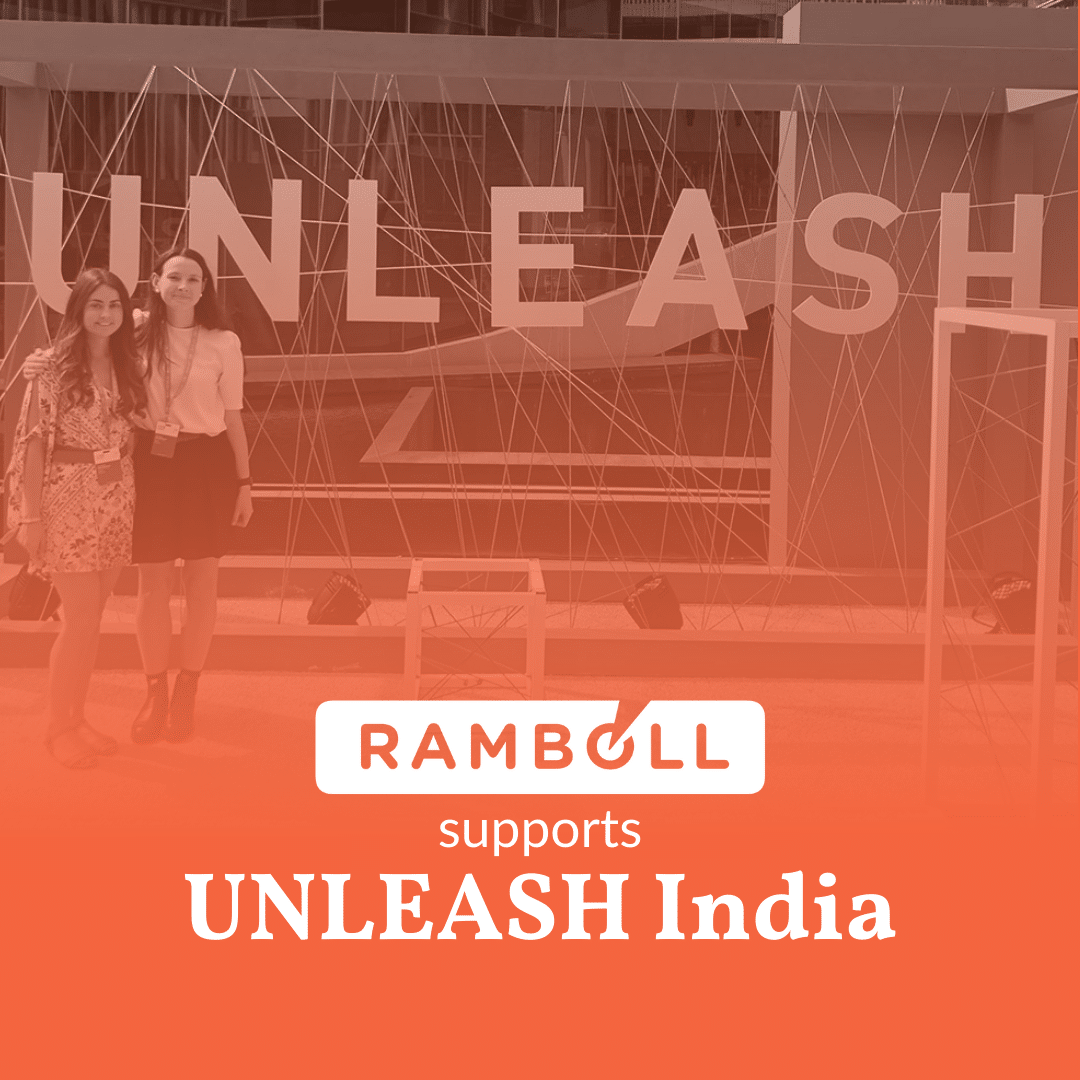 Rambøll will join UNLEASH 2022 in India
Rambøll Fonden has partnered again with UNLEASH to bring innovation to sustainability challenges. This December, 1,000 people will join a Global Innovation Lab in Karnataka (India), where they will develop solutions to achieve some of the Sustainable Development Goals.
Every year, UNLEASH brings together 1,000 young people to co-create solutions for the world's most complex challenges. Rambøll has been part of this journey since its inception in 2017, when the first Lab took place.
Enabled by a contribution by Ramboll Foundation, Rambøll's talents have participated in the Labs in Denmark and Singapore, where they joined teams and addressed different challenges, ranging from women safety in public transport to waste management.
This time around, the Lab will take place in the city of Mysore (India), where participants will spend one week going through the UNLEASH innovation process to address SDGs related to healthcare, education, energy, water, climate and biodiversity.
"Rambøll is happy and excited to be continuing their partnership with UNLEASH Innovation Lab 2022. As a company that continually strives to be at the forefront of Sustainability, Ramboll uses the 17 SDGs as a yardstick for their sustainability strategy and as part of our Corporate Social Responsibility. Having partnered with UNLEASH in both the 2017 and 2018 programs, we are delighted to continue our support at this year's event in Mysore, Karnataka in India. UNLEASH 2022 is the perfect global platform for innovators to come together and co-create solutions for the society and the environment. We are proud to be supporting eight of our bright minds to the UNLEASH Lab where they will be part of the 1,000 talents developing new solutions for the United Nations Sustainable Development Goals." said Vidya Basarkod, Managing Director, India & Director, Ramboll Engineering Center.
About Rambøll
Rambøll is a global architecture, engineering and consultancy company founded in Denmark in 1945.Our16,500 experts create sustainable solutions across Buildings, Transport, Energy, Environment & Health, Water, Management Consulting and Architecture & Landscape. Across the world, Rambøll combines local experience with a global knowledge base to create sustainable cities and societies. We combines insights with the power to drive positive change for our clients, in the form of ideas that can be realized and implemented. We call it: Bright ideas. Sustainable change.
Visit us at ramboll.com.