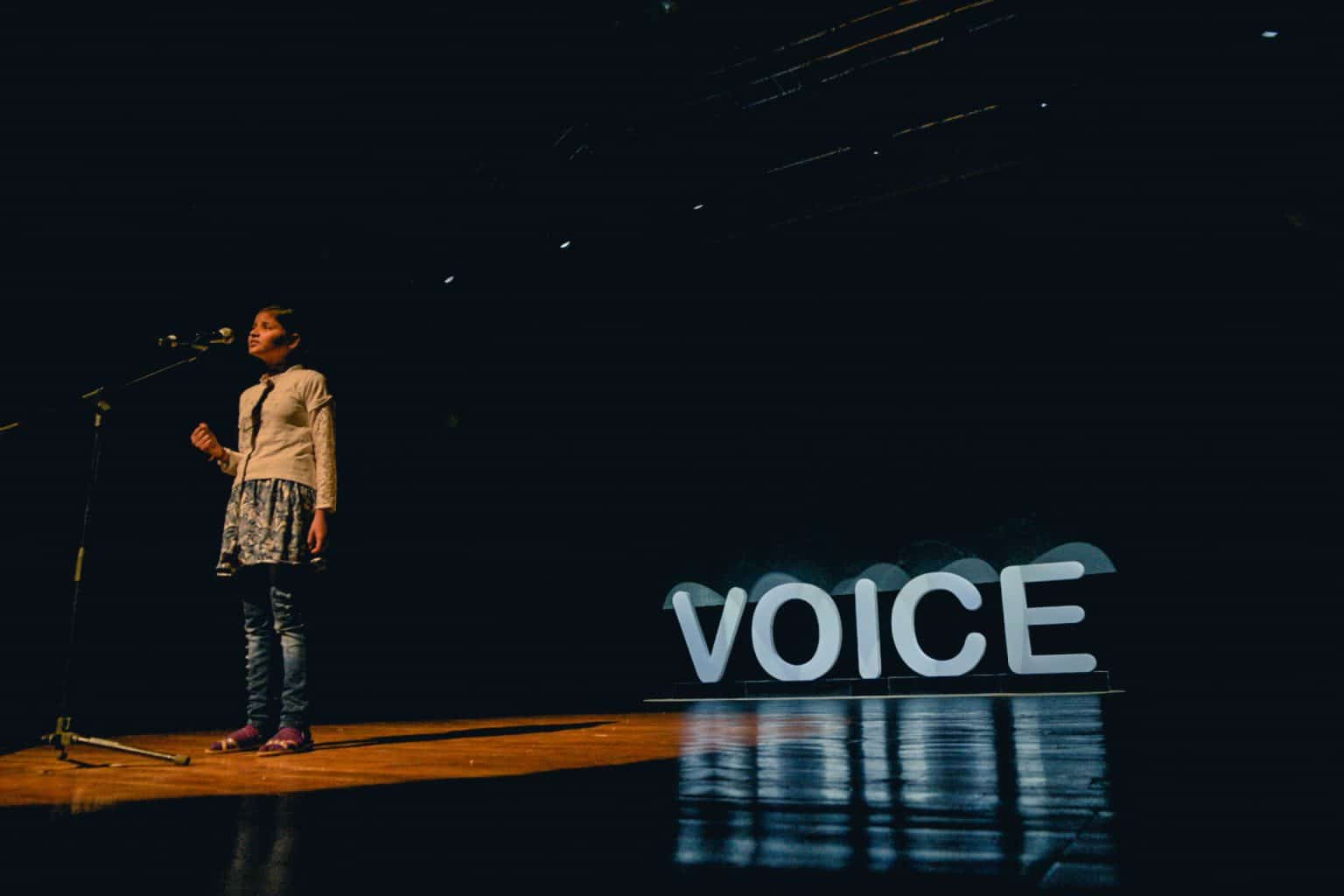 Rational Games gives a $10,000 grant to UNLEASH+ solution Slam Out Loud
In 2019, a Rational Games Foundation board member participated in UNLEASH+ in Shenzhen, China. Now, the organization has decided to provide the UNLEASH+ team Slam Out Loud with a 10.000 USD grant to accelerate their impact.
The first UNLEASH+ culminated in November 2019 in Shenzhen, China with the Dragons' Den pitches. Among the crowd were both judges, who handed out grants to the most promising solutions and representatives from other organizations. One of these organizations was the Rational Games Foundation an organization that invests time, talent and money in initiatives and individuals that make creative use of games and play to bring people together to build a more peaceful world. In one of the teams that were pitching, Rational Games saw exactly this potential.
Making connections for good
Slam Out Loud is led by the former UNLEASH talent, Jigyasa Labroo, the co-founder and CEO of the organization. Jigyasa returned to UNLEASH+ in 2019 with the hope of scaling up their organization, a non-profit that uses the transformational power of the arts to empower disadvantaged children with a voice. The pitch they gave at the Dragons' Den of UNLEASH+ sparked interest in the crowd and Wayne Lifshitz, a Rational Games Foundation Board member and UNLEASH+ start-up expert who decided to bring Slam Out Loud into the Rational Games Foundation family of grantees. After meetings with Rational Games CEO, Mark Young, and a compelling proposal, the Foundation decided to provide a 10.000 USD grant to Slam Out Loud, for their work using games and play to engage hundreds of artists to train over 6500 children across India through their program "Voice For All".
"We are happy to welcome Jigyasa and the Slam Out Loud team to the Rational Games family. Their work clearly demonstrates the power of games and play to resolve conflict.  We look forward to playing together to reach truly win-win results with them and the kids they are empowering" says Mark Young, CEO of Rational Games.
The additional Rational Games Foundation support is helping Slam Out Loud reach 50,000 children across 950 villages and 3 Indian states: Rajasthan, Uttar Pradesh and Maharashtra. "Rational Games believes in the power of playful methods in resolving conflict, and Slam Out Loud sees art-based practices in the same light to build constructive dialogues", says Jigyasa Labroo.
Providing youth with opportunities through partnerships
Wayne Lifshitz who initially brought Slam Out Loud to the Rational Games Foundation board, is an expert again in this year's UNLEASH+ program and on the lookout for new organizations to join the Rational Games Foundation family. Fortunately, UNLEASH+ has managed to recruit even more organizations than last year to participate in the UNLEASH+ program.
"I feel that UNLEASH+ was never just a competition for us. It was a space to foster deep, meaningful connections, learn more and work on different aspects of building our organization. It was almost like stepping back from everyday operations, to re-align on vision, the big picture, and make strategic decisions towards it, while articulating our story. Wayne helped us do this through UNLEASH+. I remember him getting back to us, saying how we had some beautiful synergy with Rational Games, and we must keep in touch", says Jigyasa Labroo.
Slam Out Loud continues their work to give voices to young people and you can learn more about their work and support them at www.slamoutloud.com.
To learn more about UNLEASH+ go to www.unleash.org/plus.
To learn more about Rational Games Foundation go to www.rationalgames.com/philanthropy