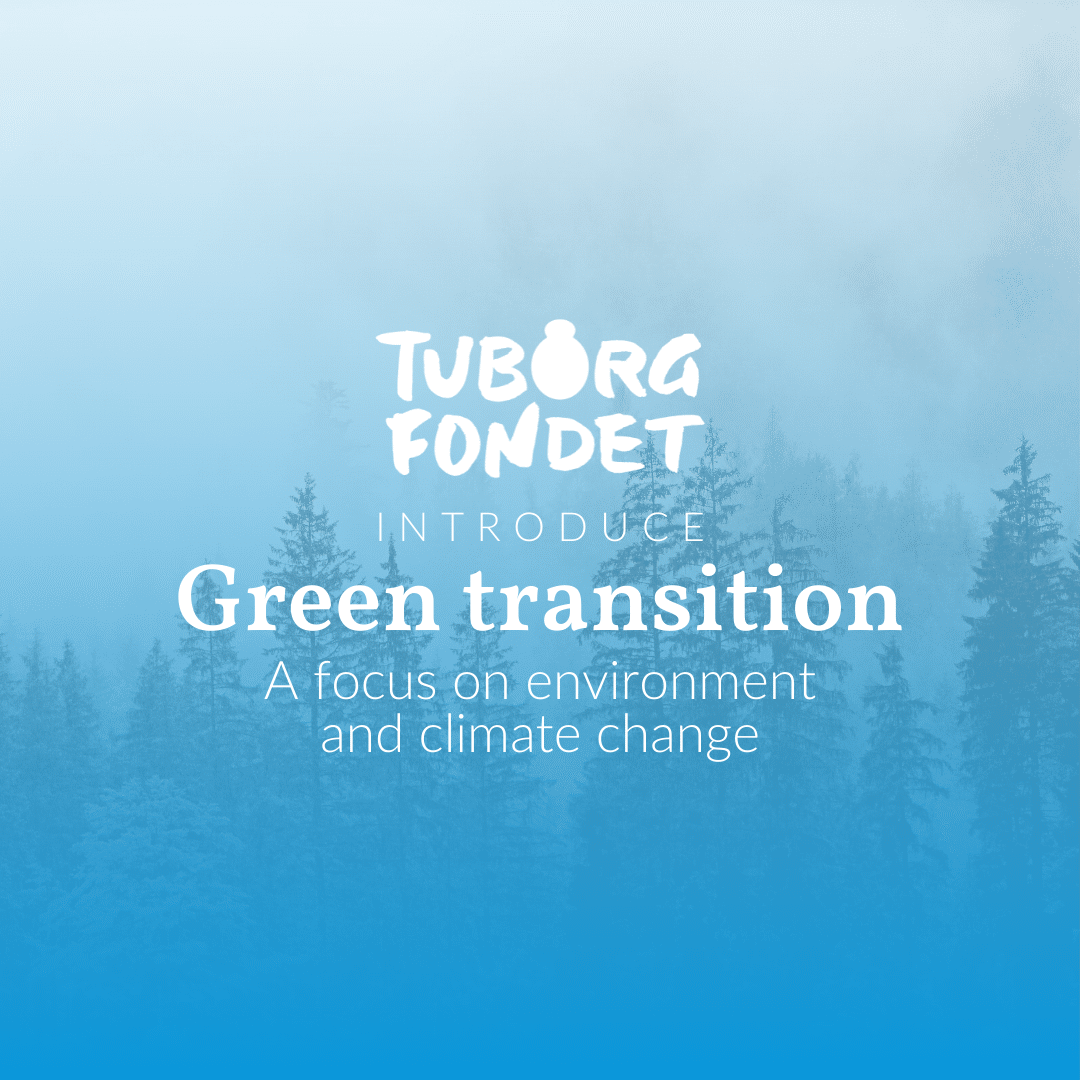 Tuborg Fondet is one of the official sponsors of the Climate Action track at UNLEASH 2022
Tuborgfondet has supported UNLEASH since our inception in 2017, and has now committed to continue our collaboration for three more years; this time around, the focus of the partnership will be on supporting youth on creating disruptive initiatives for a green transition. 
This partnership will allow UNLEASH to focus on the green transition as a theme across all our programs, from Hacks to Plus and the Innovation Lab. We will equip youth around the world with the necessary knowledge and tools to build solutions that address the green transition, and engage with talents within the network of Tuborgfondet and Carlsberg AS, who will be part of the journey towards a greener future.
The green transition is the biggest challenge of our time. Temperature is expected to rise 2.7 degrees before 2100, challenging the planet's natural habitat and way of life. Collective action for climate mitigation is essential to find new ways of living and operating as a society, and mobilizing young generations to unlock new perspectives will result in disruptive solutions for this very urgent matter. Their potential is great, but untapped: most young people believe that they can make a difference, but they also emphasize their need of support and information to succeed. To succeed on empowering young individuals around the world, we need to invest in their green skills.
With Tuborgfondet's support, UNLEASH will be able to focus on the green transition across all our programs, to ensure that UNLEASH talents make impact both at a global and local scale. During the Global Innovation Lab in India, selected participants will also have the possibility to join a thematic track focused on climate action, where they will work on creating solutions that foster the planet's resilience and society's change of habits to mitigate climate change.
"Since we started our collaboration with UNLEASH, Tuborgfondet's aim has been to support young people in their ambition to make a difference. We know the youth's role is key in the world's progress to the Global Goals, and partnering with UNLEASH gives them the knowledge and tools they need to create solutions for a greener planet", says director at Tuborgfondet Peter Giacomello.
"We are very honored to have a longstanding partnership with Tuborgfondet. Their commitment to empowering young individuals in Denmark and around the world will prove essential to move the needle on the SDGs, and their support to UNLEASH's work with the green transition will allow for great initiatives from our talents to address such urgent topic", says Chairman of UNLEASH Flemming Besenbacher.
About Tuborg Fondet
For more information, visit www.tuborgfondet.dk
Contact: Tuborgfondet, Head of communication Karen Løth Larsen, 42187032, [email protected]