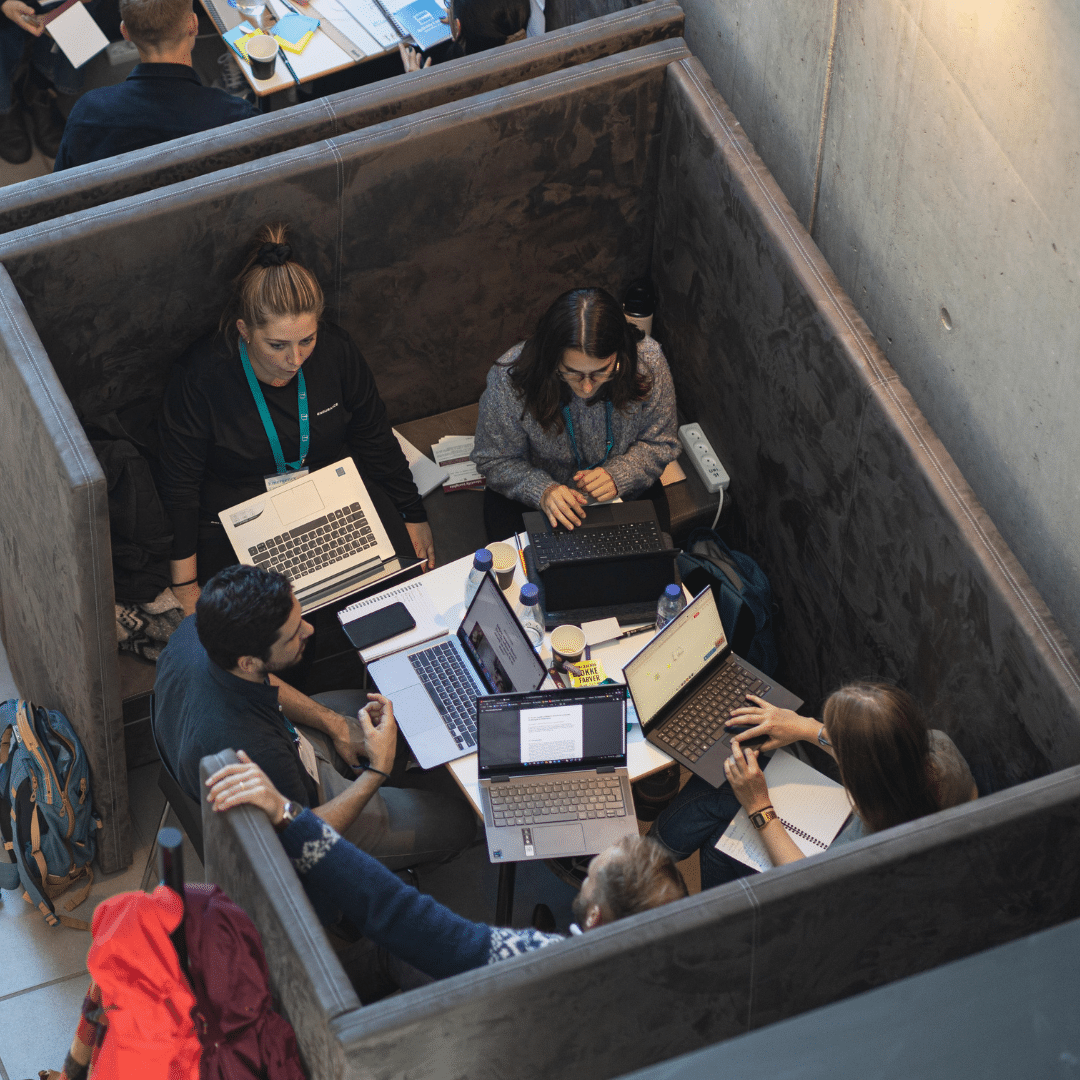 UNLEASH Greenland: the Talent experience
Between the 20th and 27th of last August, UNLEASH hosted its first Regional Innovation Lab in Nuuk (Greenland). The Lab focused on three major challenges that the entire Arctic Region is facing, namely access to healthcare and education, and preserving its biodiversity from climate change.
200 young people spent an intense week designing 37 solutions, and at the end of the week, 2 Teams were awarded for their innovative and scalable ideas. Loopoop has turned the challenge of human waste management into an opportunity to convert it into an added-value product for food production. Alee Alee! addresses the lack of infrastructure for middle school children in Greenland, trying to mitigate the separation from their families at an early age.
In this article, the winning Teams have shared with us their perspectives on their experience bringing innovation to the Sustainable Development Goals.
The

UNLEASH factor

If you had a bird-eye view of a regular day at any UNLEASH Lab, you'd be amazed by how different everyone is; yet there is something everyone has in common: the optimism to create a better future – together. As one of the UNLEASH Talents puts it: "It's something special about being a part of a group of young people from different backgrounds who are passionate about solving the issues of climate change and making positive change in their communities". As a Talent, you will be given the tools but also the mindset to take on any future endeavor in your work toward the SDGs.

Being a Talent is also a real tour de force into concrete issues and how to approach them. This requires not only different skill sets but also everyone's commitment during the innovation process "because the week encompasses a multitude of experiences, projects, and networking opportunities".
Utilize your unique strengths
When we think about the current climate crisis, and all the other crises humankind has overcome, never in history has the answer come from a single individual. It is the power of a collective mindset that brings us forward. The UNLEASH Teams are made up by people from very diverse backgrounds, and sometimes it is not easy to come together as strangers and deliver an impactful solution. That's why it's important to remember that diversity is richness, and it allows everyone to discover new perspectives, as individuals are not confined to their knowledge and expertise. "We emphasized giving every group member a chance to be heard and tried to understand our different perspectives. We trusted the design process by mostly following the recommended process, yet we allowed us to be flexible with each and every method to serve our purpose the most."
Creating that inclusive safe environment also helps building on our unique selling point as individuals; "utilizing our unique strengths really contributed to our success and good communication" and took them as far as getting in-kind support from our Lead Scale Partner, Chemonics International.  
The UNLEASH Community
The UNLEASH Innovation Lab lasts for only a week, but its outcomes will be echoed for months after. In Greenland, UNLEASH Talents were embedded in the local culture to make it part of the innovation process: "gaining more insight into the indigenous knowledge and culture of the indigenous peoples not just in Greenland, but across the Arctic was something I especially appreciated".
Metaphorically, creating a community also means building homes where there is no infrastructure, "I really feel like I could go to almost any major community in the Arctic now, have someone to reach out to for coffee or visit."
Congratulations to Loopoop and Alee Alee! for their successes during UNLEASH Greenland, and many thanks for participating in this article; special thanks to Sofie Jordheim, Nathan Baringand  and Birgir Baldursson for their sharing their experiences as UNLEASH Talents.
Soon, 1000 ambitious young people will join the Community by taking part in the Global Innovation Lab in India this December. The life of an UNLEASH Talent is likely to be filled with long team discussions, but also lots of inspiration and fun. And don't forget "You will be absolutely exhausted but embrace the challenge and draw your energy from the friendships you make and the passion you will find in the room"! Congratulations and many thanks to the members of the two winning teams, for having shared their experience as UNLEASH Talents.