The winners of UNLEASH LAB 2017 have been found
Although UNLEASH LAB 2017 is over, we are already looking to the future to help all the great solutions become a reality. Congratulations to all our talents for all their hard work. Here are the winners of the five special awards: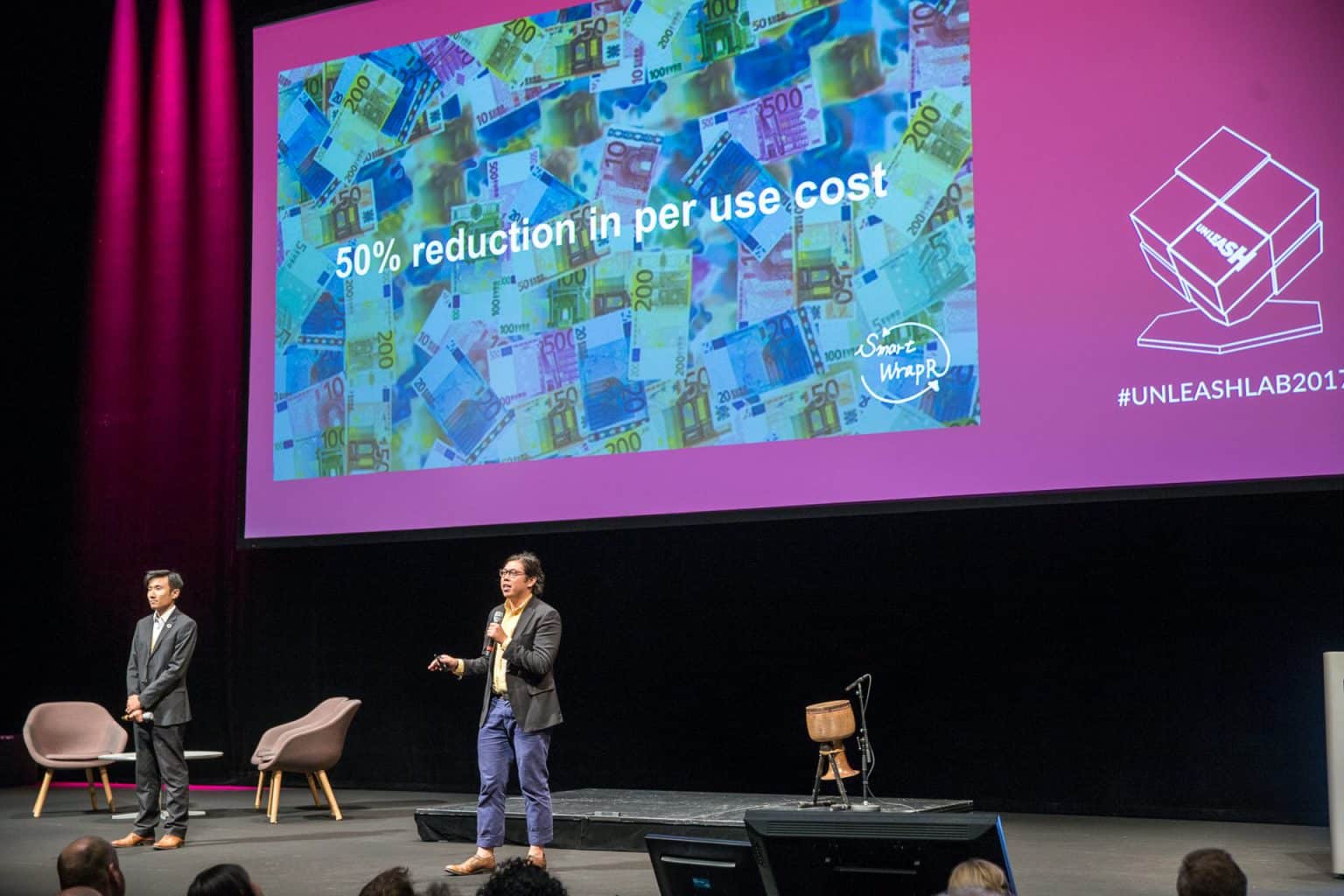 1. Most impact potential
SmartWrapR
Theme: Sustainable Production and Consumption
Team 13: Lu Yu, Morgan Law, Emelie Lindahl, Ryoko Suzuki, John Oyewole and Kevin Lee
Solution: Shrink wrap is one of the largest hidden pollutants in the world. The team has developed a reuseable smart pallet cover to replace plastic shrink wrap. The solution impacts SDG 12 on reducing waste. The team estimates that each cover will result in a net reduction of plastic materials into landfills, save oil consumption, and cut CO2 emissions.
The team received this award for the most impactful potential of all solutions developed at UNLEASH.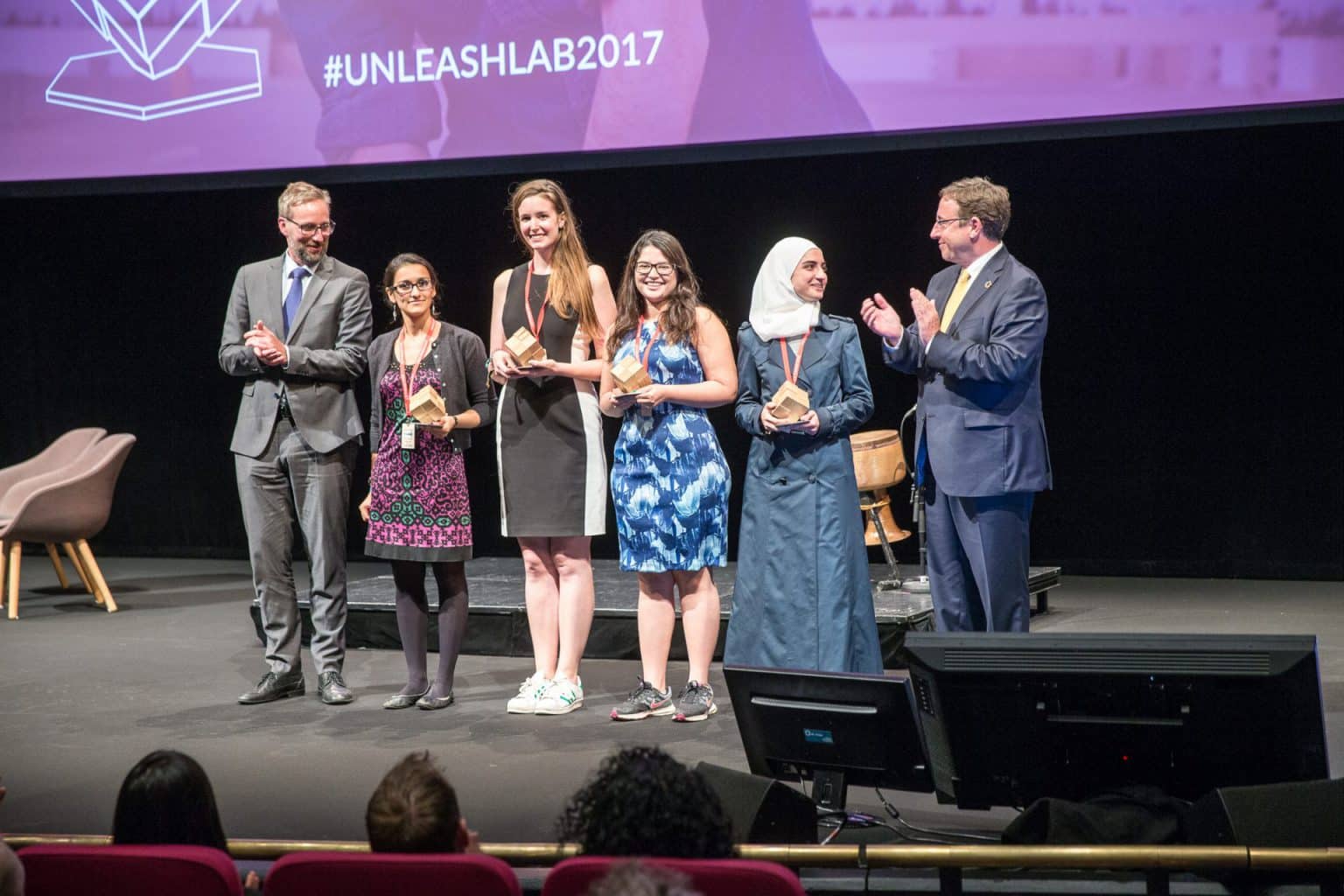 2. Best prototype
Virtual Reality Assisted Curriculum for Migrant Integration
Theme: Education & ICT
Team 21: Carolyn Balk, Claudia Villar-Leeman, Adila Sayyed and Lean Darwish
Solution: The team believe they can make a larger and faster impact on the SDGs' achievement by focusing on youth in developed countries who will, in 2030, have large amounts of political clout and power to influence global policy. Through a virtual reality (VR) assisted curriculum for migrant (including refugee) integration in secondary schools, we can help increase empathy and multicultural understanding among the leaders of tomorrow, and decrease prejudice and localized violence surrounding migrants.
The team received this award for the best prototype of UNLEASH.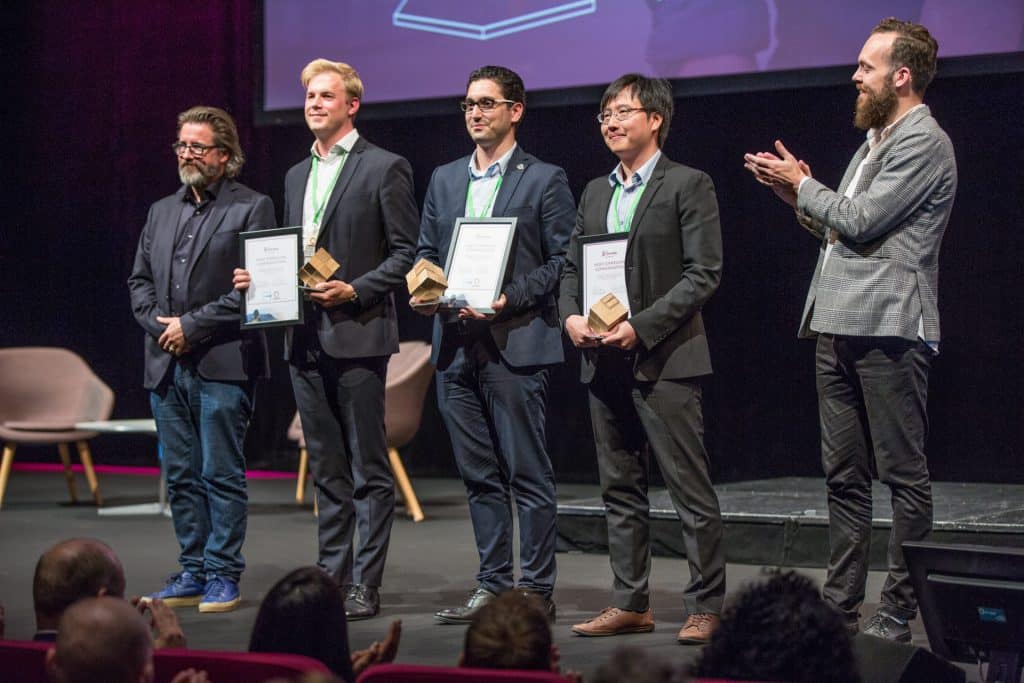 3. Most compelling communication
Dearly
Theme: Health
Team 5: Chun-Hao Huang, Christian Bjerrekaer and Yassine Harzallah
Solution: "Dearly" is the name of a solution that designs and builds an artificial intelligence platform to help people monitor their health at home, with the ultimately goal of lowering the colorectal cancer mortality.
The team received this award for their compelling communication throughout UNLEASH.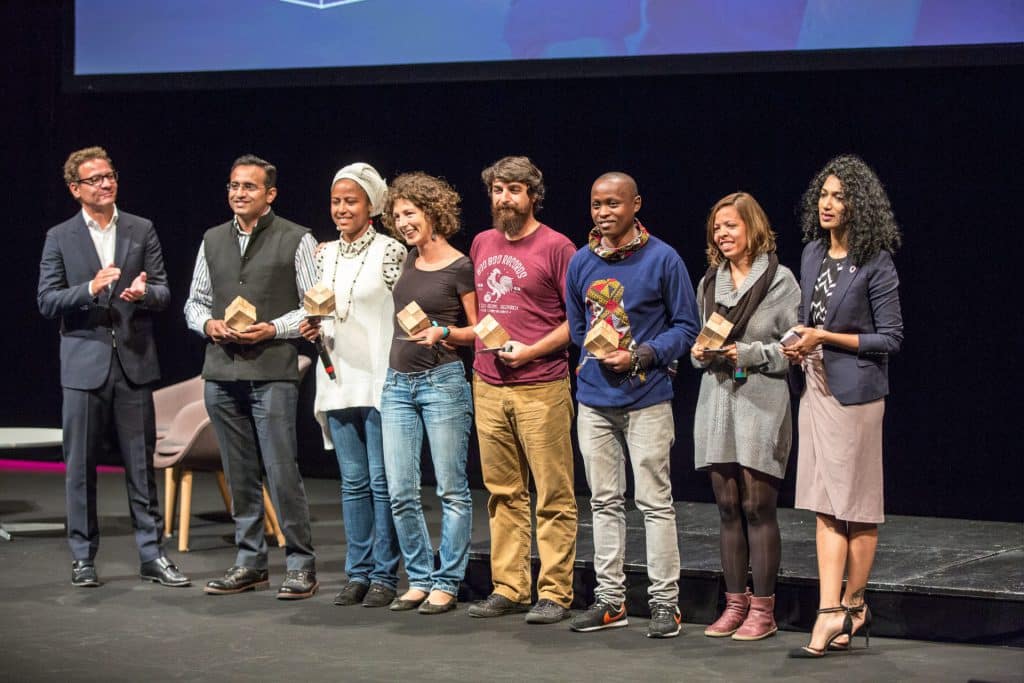 4. Most collaborative team
Farmazon
Theme: Food
Team 24: Camila Lima, Marion Atieno Moon, David Guerena, Dysmus Kisilu,, Elena Pietschmann and Sunil Simon
Solution: The team made a solution called Farmazon, which is an e-commerce platform that aims at reducing inefficiencies in agricultural value chains by linking smallholder farmers to buyers, agricultural advisers, input suppliers and transport providers.
The team received this award for being the most collaborative team during UNLEASH.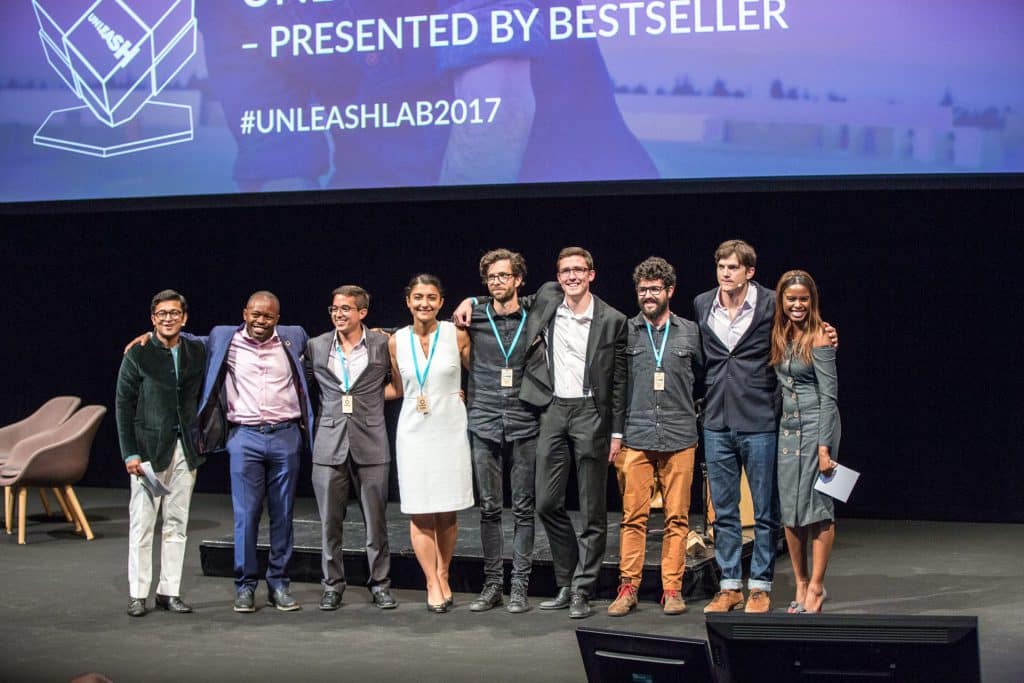 5. Most visionary team
OTWOH (Ocean Plastic To Heat)
Theme: Water
Team 14: Fidan Karimova, Ulrik Sludekilde Rasmussen, Jose Fernando Perusquia, Davi Victral and Charles Lavoie-Aubuchon
Solution: The proposed idea will help clean plastics currently polluting the ocean and the coastlines and utilize them as an energy source at wastewater treatment plants. Collecting this plastic waste and using it as an energy source to clean human waste will create a cradle-to-cradle solution, while helping wastewater utilities run a more lean and profitable operation.
The team received this award for being the most visionary team at UNLEASH.