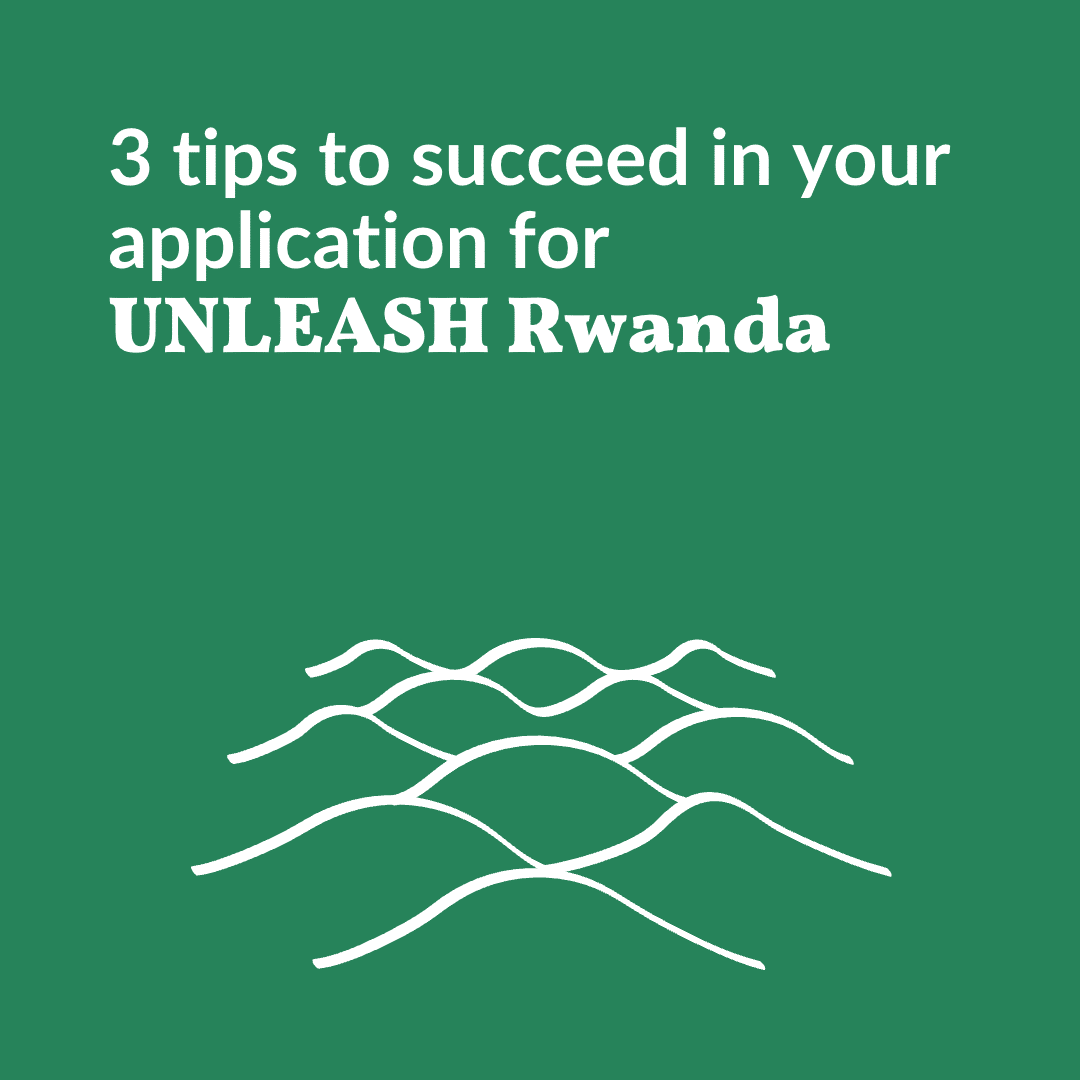 3 TIPS TO SUCEED IN YOUR UNLEASH RWANDA APPLICATION
This year, the Innovation Lab will take place on the land of a thousand hills – Kigali, Rwanda – from December 2 to 8!

Applications to participate as a Talent at the Innovation Lab will be open from June 28 to July 19, 2023. Here are a few tips to prepare a successful application to be part of up to 1000 changemakers from around the globe who will gather in Kigali.
Show your enthusiasm.
Solving the world's biggest challenges requires passion and commitment, so to be part of UNLEASH you'll have to demonstrate how you can leverage your creativity, innovation, and collaboration mindset. Tell us who you are and what you've done, and, above all, tell us why you want to be part of making a difference.  
Be human.
Think about how you can show what impact you have had on your community and the world and do so in an accurate way. Present yourself in the most truthful way possible, and remember that to be part of UNLEASH you don't need to have joined the most prestigious programs, but to show your commitment to make the world a better place. If you use AI to support your answers, be sure to do so smartly because we will use detection software and automatically disqualify applicants who have used such software to write their applications.
Avoid last minute submission.
True, there is an adrenaline rush from trying to beat the clock on the submission deadline, but we strongly encourage you to avoid this! The applications this year will be open for 3 weeks, so "preparation" is the name of the game. To help you prepare your application before you fill out the form, you can read through the key questions here.  
Remember to read the UNLEASH Rwanda FAQ for more detailed guidance on how to approach your application.
We look forward to reviewing your application! Best of luck!
Team UNLEASH