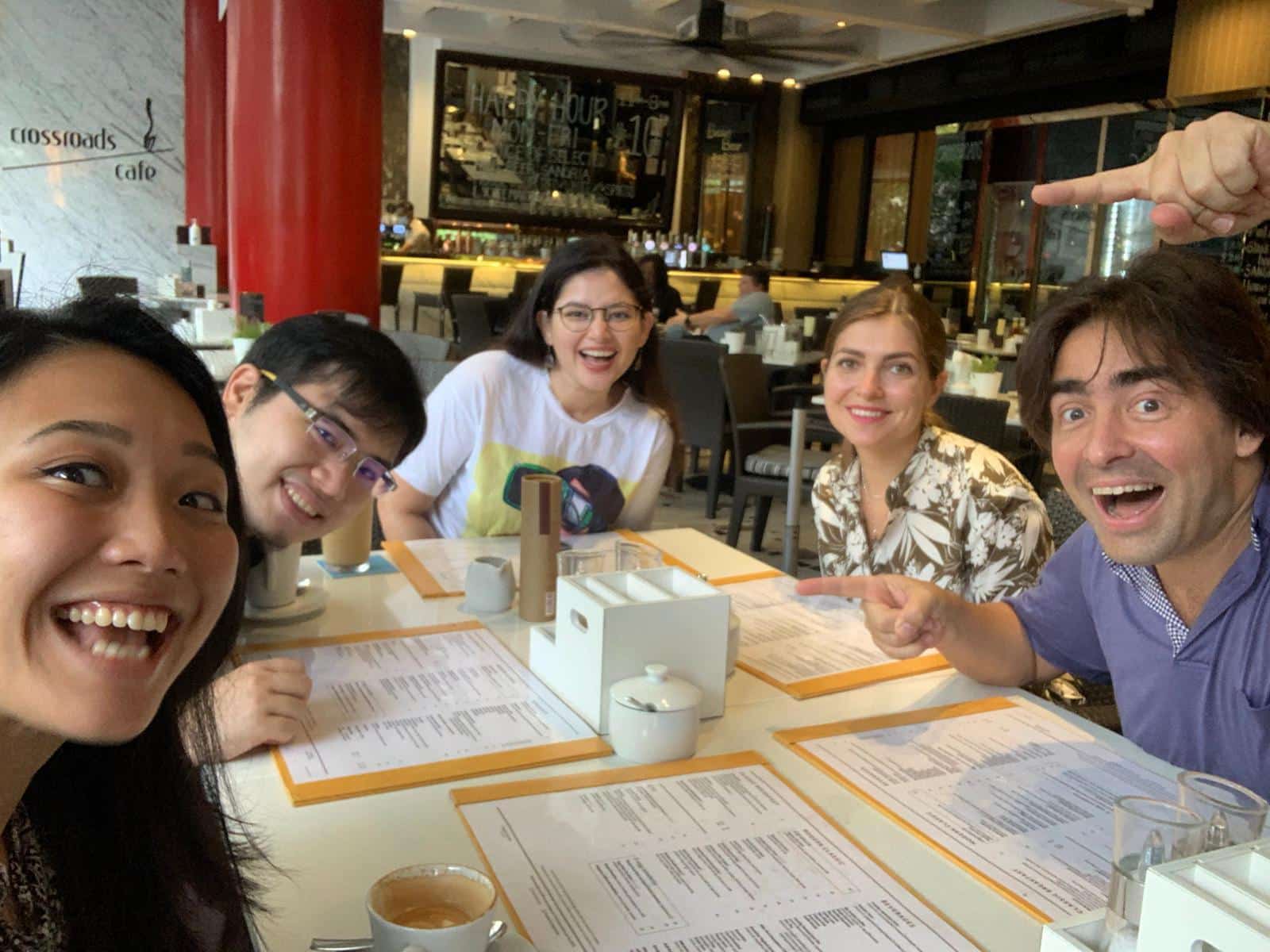 After getting inspired at UNLEASH, Adila Sayyed started her impactful organization VERE360
Author: Adila Sayyed, UNLEASH+ talent and co-founder of VERE360
Back in university, a couple of my friends and I were running a non-profit enrichment program for children to give them a safe place to play and learn. Some people took notice of the program and nominated me for the 2017 UNLEASH.
2017 gave me an awesome opportunity to explore the usage of immersive technologies, like virtual reality, in education. After I returned back to Singapore from UNLEASH, I realised how the current schooling system can benefit from introducing immersive technology to achieve better learning outcomes for academics and skills development. Immersive technologies in education could also increase awareness and learnings of social causes among students.
After that the real journey started, which was trying to implement my idea. From finding like-minded partners to applying for grants to product development, it was a steep learning curve. We took it step by step: first we introduced a virtual reality-assisted curricula for mental health education in collaboration with mental health experts, then we started creating virtual reality educational content for local schools and polytechnics for both academic topics and social issues. Eventually with the increase in technology capabilities, we started offering a library of curricula-specific virtual reality content and a teacher-friendly platform to smoothly deliver these content to students.
In 2019, I applied to be part of UNLEASH+ and the program turned out to be great, as I was finally able to officially integrate the VERE360 team into the UNLEASH network. The team applied for UNLEASH+ to explore the education market in Shenzhen and to work on our business model and impact measurements. Through the mentors' help, we were able to come up with a practical plan to grow the business as well as the impact.
VERE360 and UNLEASH+ mentor Bas Godska in Singapore
Returning back to Singapore, we got into a government backed edtech accelerator program. This has helped us build up on the pedagogical value of our product, increase outreach to schools, gain further media attention and access funding.
Since its VERE360's inception, we gotten 2000 students on the platform and raised 145,000 Singaporean dollars (more than 100,000 USD), which has been possible due to our networks, the UNLEASH materials and community, but also due to a lot of hard work and belief in our offering.
Learn more at www.vere360.com