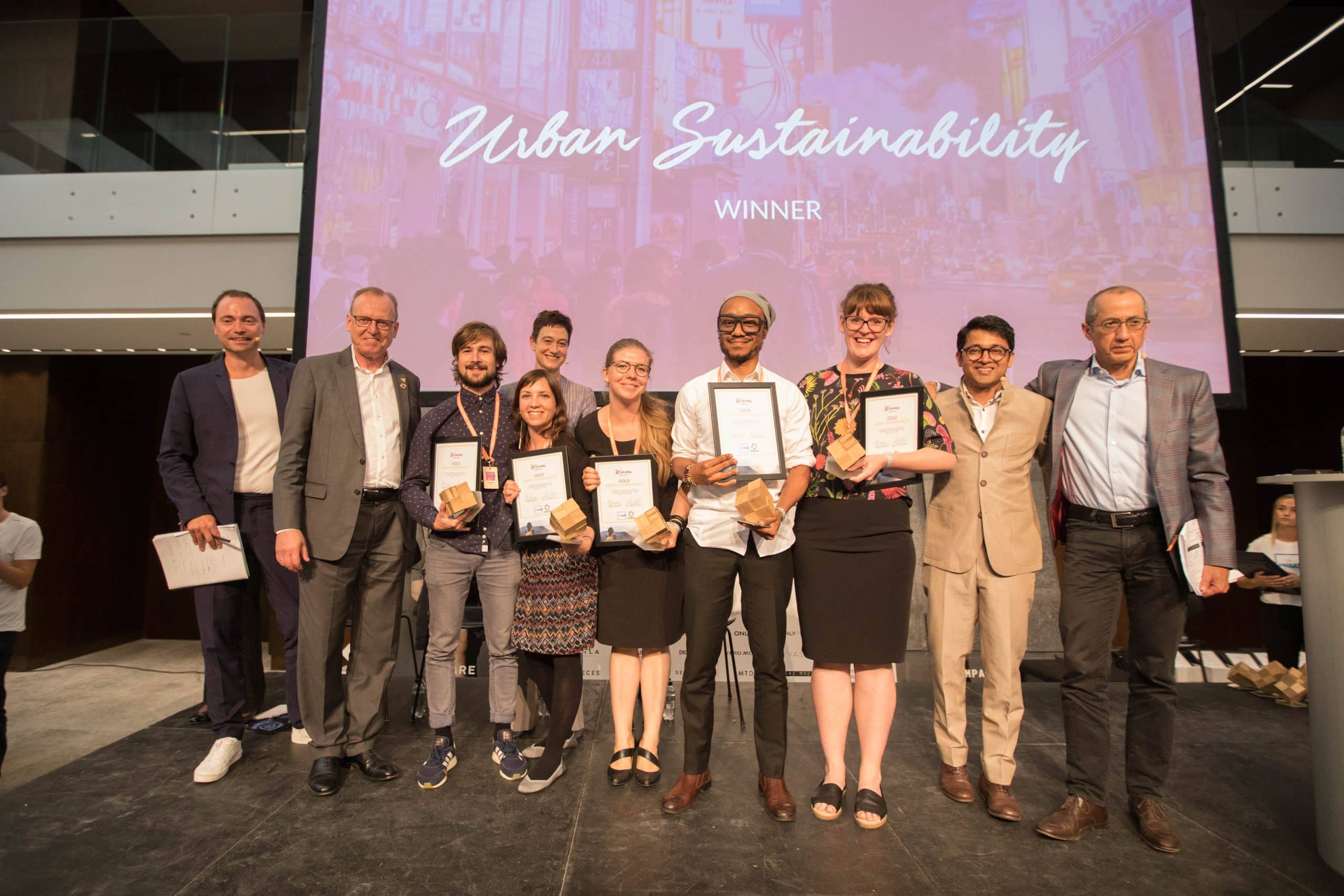 Winners of Urban Sustainability
GOLD WINNER – Demolition 4 Design
Team 17: Clare McCracken, Gitte Gylling Hammershøj Olesen, Kunmi Odufuye, Nicholas Ransome, and Zoé Bezpalko
Solution: 
The Demolition 4 Design (D4D) platform disrupts the ecosystem of the built environment by connecting previously disconnected professionals, increasing knowledge of sustainable solutions and enabling value creation by diverting landfill waste into new markets. The D4D Database is the 'Google of Demolition' disseminating information about existing buildings to create an ecosystem which links demolition companies with designers, developers, manufacturers and engineers. The D4D database thereby enables the effective use of building waste in manufacturing and construction creating long lasting positive effects for economic, environmental and social development.
SILVER WINNER – BirdEye
Team 1: Shirley Ben-Dak, Nicola Terranghi,  Stephen Machua and Tanja Rosenqvist
Solution: Solid waste management is a significant challenge in low-income countries. Currently 57% of waste is unaccounted and thus uncollected. This negatively impacts publics as well as environmental health and the waste itself is an untapped resource. BirdEye supports progressive municipalities in low-income countries to find unaccounted for waste, optimise their waste management system and use the waste as a resource.
BRONZE WINNER – Recovering Giants
Team 4: Ranya Bakr, Stefan Ivanovski, Faderr Johm, Vanessa Benedetti and Yuki Ito
Solution: There is limited information on building materials to support cities to identify recyclable materials within rubble post earthquakes. Recovering Giants provides a spatial simulation tool that assesses the amount of recyclable building materials following an earthquake. This is an innovative solution for governments, builders and recyclers as it provides strategies on how to maximize amount of recyclable materials post disaster and reduce the amount waste sent to landfills.