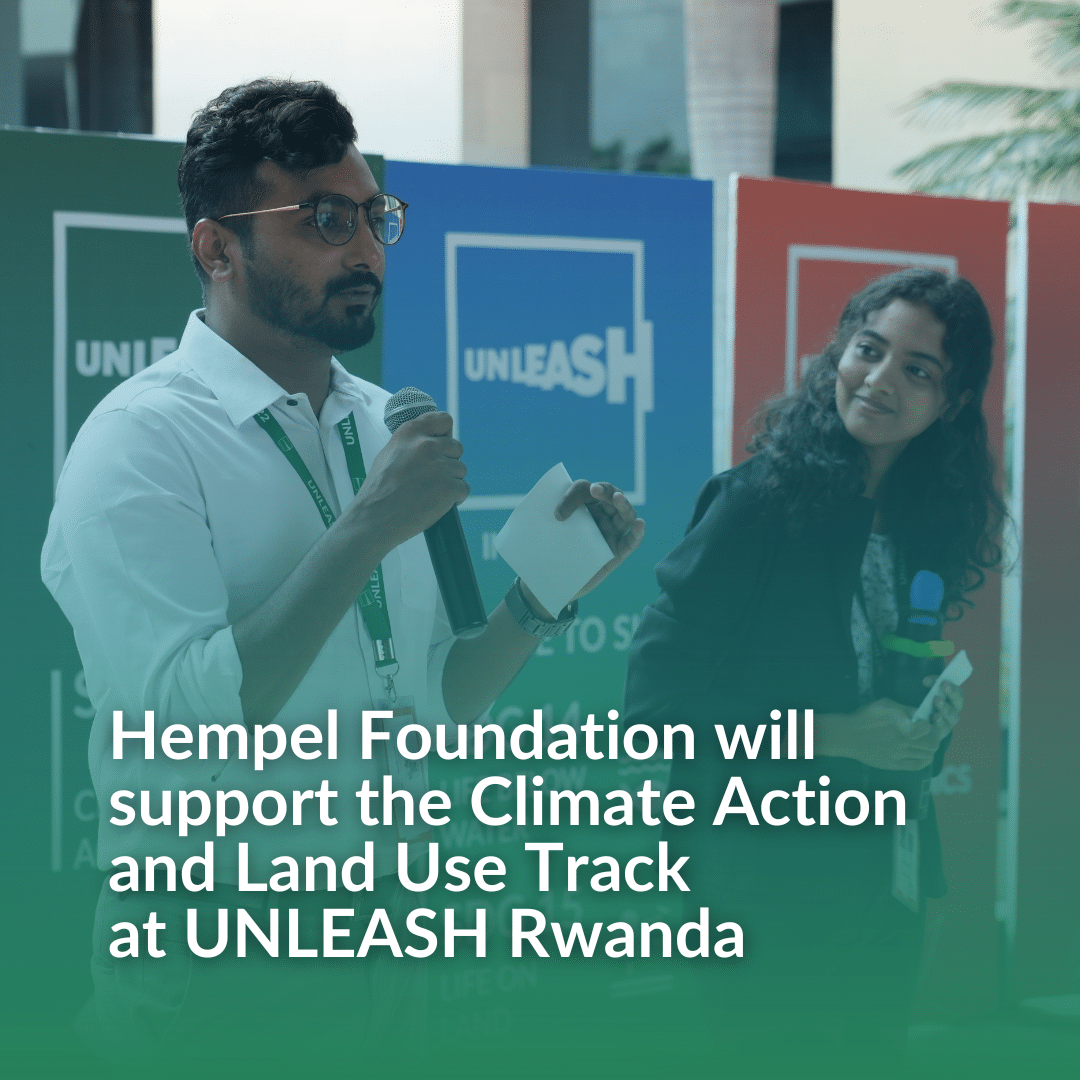 The Hempel Foundation will support the Climate Action and Land Use Track in UNLEASH Rwanda
The Foundation has been a long-term partner of UNLEASH, enabling worldwide youth to engage in our Innovation Labs, annual incubation program, and localized Hackathons.
The Hempel Foundation's role in previous editions of UNLEASH Innovation Labs has helped youth around the world accelerate their impact towards the Sustainable Development Goals (SDGs), supporting solutions related to public healthcare, access to education as well as biodiversity preservation. Thanks to their grant in UNLEASH Plus 2019, the UNLEASH Team, One Day Health, has provided access to primary healthcare to 100,000+ Ugandans.
Building on our long standing collaboration, the Hempel Foundation and UNLEASH are now embarking on an exciting journey with the UNLEASH Rwanda Innovation Lab to further accelerate sustainable solutions. For our first Innovation Lab on the African continent, the Hempel Foundation is supporting the Climate Action and Land Use SDG Track focusing on SDGs 13 and 15.
The climate in East Africa makes the region highly susceptible to the impacts of climate change, given how prone it is to both droughts and floods. Rwanda has lost 501 ha of humid primary forest in the last 20 years, and the total area of humid primary forest in the country decreased by 1%. At UNLEASH Rwanda, more than a hundred young changemakers will create 30+ solutions tackling challenges such as nature conservation and restoration, land degradation and rights violations, and developing climate adaptation tools amongst others.
"Our partnership with UNLEASH Rwanda is a testament to our dedication in advancing responsible land use and restoring forests and vulnerable ecosystems. By fostering innovative solutions and nurturing the potential of changemakers from all around the world, we strive to make an impact on safeguarding the biodiversity of our planet," says Anders Holm, Executive Director of Hempel Foundation.
We are excited to see how this collaboration will bring together young Talents from all over the globe to collectively commit to a better, more sustainable future for the people and the planet.