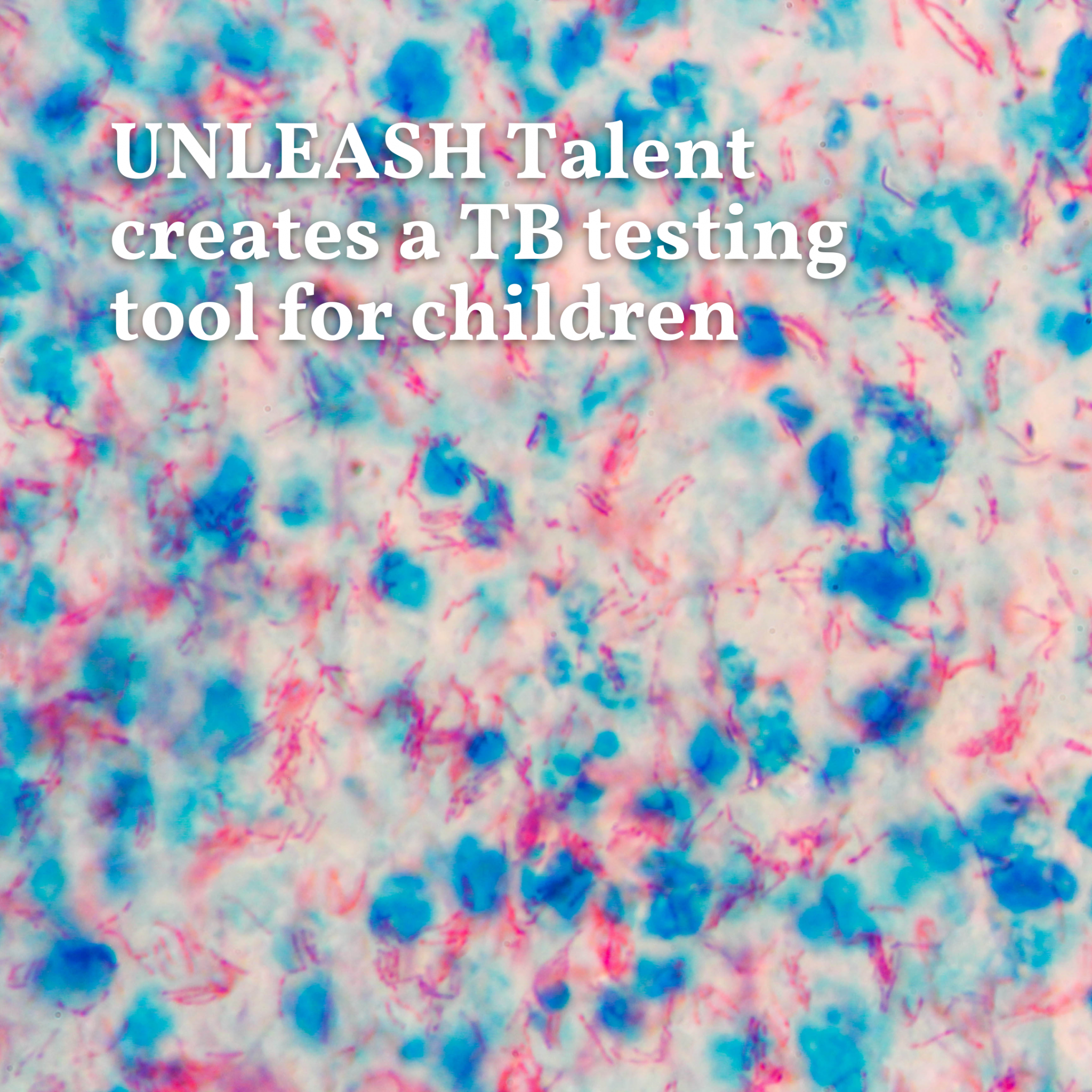 UNLEASH Talent creates a TB testing tool for children
In India, more than 100.000 children get affected by TB every year, with thousands of cases undiagnosed because sample collection is painful and inconvenient, especially for that demographic group.
Dr. Vivek Manoharan, and his Singapore-Indian start-up, Test At Home Pte Ltd. (TAH) / 221B Biomedical Pvt. Ltd., have developed a new testing method that makes sample collection much easier. This will contribute to an increase of detected cases, treatment rates and lower mortality and infection transmission.
Similar to a lollipop-like COVID-19 test he created during the global pandemic, Blow-Pop is a tool that looks like a lollipop and it is used like a chewing gum. It is very simple to use and can be easily distributed in low resource settings.
This new testing method is a prime example of how putting the end user at the center of innovation can result in simple yet effective ways to approach problem-solving, an aspect widely explored in human-centered design thinking and the UNLEASH methodology. 
Vivek joined UNLEASH 2018 as a Talent, and brought his start-up to the first edition of UNLEASH Plus, hosted in Shenzhen, China: "I owe UNLEASH for making a shy scientist into a 5 million-dollar company-holding entrepreneur. It all started in 2018, when I joined UNLEASH Singapore as a Talent. There, I came up with an idea of using chewing gum for strictly anonymous HIV screening. The kudos, confidence and appreciation, I got in that Lab enabled me to quit my job and start my entrepreneurship journey by scaling the same idea with the help of accelerators that I came to know through my UNLEASH network."
Supported by India Health Fund's, an initiative from Tata Trusts, this innovation will be ready for roll-out in the next two years. You can read more here.